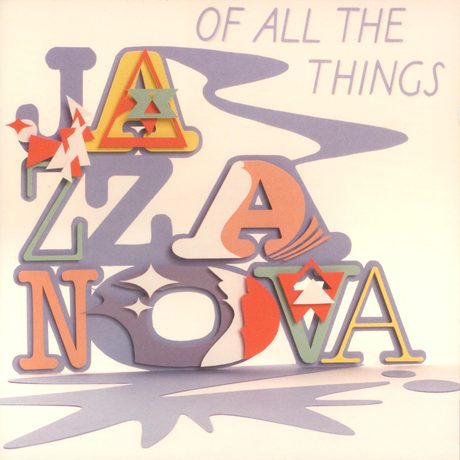 Tracklist:
1. A Real Dope Thing - Everything [MZEE]
2. Liquid Lounge - Dope Cat Shuttle [Scat!]
3. Kosma - Unibosvertripsal [INFRACom!]
4. Jazzanova - Caravelle [JCR]
5. Extended Spirit - Pressure 98' [Dialog]
6. Marschmellows - Soulpower (Jazzanova Remix) [Sonar Kollektiv]
7. Incognito - Get Into My Groove (Jazzanova Remix) [Sonar Kolletkiv]
8. Jazzanova - No Use Ft. Clara Hill [Sonar Kolletkiv]
9. Jazzanova - Mwela Mwela (Here I Am) Ft. Valerie Etienne & Robert Gallagher [Sonar Kollektiv]
10. Kosma - Aspekte [INFRAcom!]
11. Heavy - Wonderlove (Jazzanova Remix) [Sonar Kollektiv]
12. Thief - Atlantic [Sonar Kollektiv]
13. Jazzanova - Theme from 'Belle et Fou' [Sonar Kollektiv]
14. Jazzanova - What Do You Want Ft. Joe Dukie [Verve]
15. Jazzanova - Look What You're Doin' to Me Ft. Phonte [Verve]
16. Jazzanova - Rockin' You Eternally Ft. Leon Ware & Dwele [Verve]
Special 90 minute episode of Just A Groove celebrating one of the most successful, and downright quality groups in the industry, Jazzanova. Their brand new LP "Of All The Things" dropped on Verve today, and to commemorate the group's music I decided to compile old and new stuff, so the casual and hardcore fans alike can take a look back, and see where J-Nova has been, and where they're going...Enjoy!