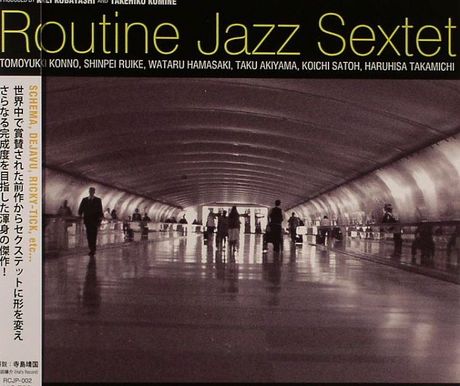 Tracklist:
1. Auteur Jazz - Two Jaguars in Warsaw [Ricky-Tick]
2. Routine Jazz Sextet - Sonia [Routine Jazz Japan]
3. Bill Evans Trio - Milestones [Original Jazz Classics]
4. Webster Lewis - El Bobo [Epic]
5. Atlantic Starr - Second to None [A&M]
6. Wham! - Club Tropicana [Epic]
7. Flight of the Conchords - Ladies of the World [Sub Pop]
8. The Whitest Boy Alive - Courage [Bubbles]
9. Double U - Not A Loser [Karat]
10. Elitechnique - Vesta Vision [Clone]
11. Roland Appel - Secrets (Arto Mwambé Remix) [Sonar Kollektiv]
12. Omar-S - U [FXHE] (Track of the Week)
Sorry about the delay, Podomatic was having a couple technical difficulties, didn't stop the tunes though. We kick off with some straight-ahead jazz from Auteur Jazz, Routine Jazz Sextet, and a beautiful joint by the Bill Evans trio before moving into some old school funk. After that we get into some mellow indie funk from flight of Flight of the Conchords and a cut off the new whitest boy alive album. This episode ends with some upbeat deepness with a great new Arto Mwambé remix and an incredible joint from Omar-S. Enjoy!